Location / Service areas
Ernst Heating & Cooling
202 W State Street
Hamel, Illinois 62046
618-887-6093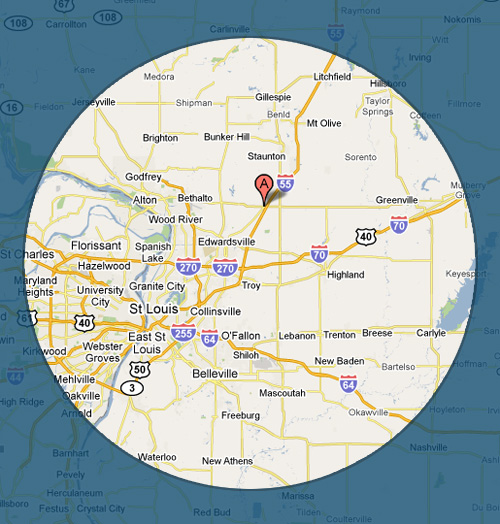 Alhambra
Alton
Beckemeyer
Belleville
Benld
Bethalto
Breese
Brighton
Bunker Hill
Caseyville
Coffeen
Collinsville
Cottage Hills
Donnellson
Dorchester
Dorsey
Dow
Eagarville
East Alton
Edwardsville
Elsah
Fieldon
Gillespie
Glen Carbon
Godfrey
Grafton
Granite City
Greenville
Hamel
Hartford
Highland
Hillsboro
Irving
Jerseyville
Lebanon
Litchfield
Livingston
Marine
Maryville
Mascoutah
Mitchell
Moro
Mount Olive
Mulberry Grove
New Baden
New Douglas
O'Fallon
Panama
Piasa
Pierron
Pocahontas
Ramsey
Roxana
Saint Jacob
Sawyerville
Smithboro
Sorento
South Roxana
Staunton
Summerfield
Taylor Springs
Trenton
Troy
Walshville
White Hall
Wilsonville
Witt
Wood River
Worden
Bond County
Macoupin County
Madison County
Jersey County
St. Claire County
Service in Hours- Not Days
What People Are Saying About Ernst
Reviews for Ernst Heating & Cooling
111 customer reviews
Average rating:5
We could not be more pleased with the level of service from Ernst. They are knowledgeable, professional and honest....
The technician was very thorough, but was unable to resolve the problem in relation to the noise of a "bang" in the...
We have always been pleased with Ernst Heating and Cooling...from the office to the service department...great...
More Verified Reviews
Service in Hours- Not Days