Dave Lennox Signature® Collection: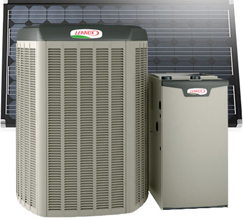 The Dave Lennox Signature® Collection is the ultimate expression of Lennox® innovation, and that makes it the perfect choice for your home. Each product is a standout on its own, leading the market in efficiency, quiet operation and comfort. This line of equipment is going to be the most quiet and efficient that Lennox offers. The Signature Collection is the ultimate comfort system, providing consistent home temperatures.
Lennox Elite® Series: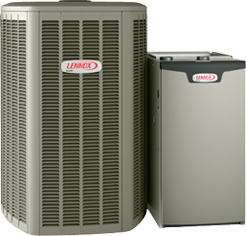 True to their name, Elite® Series products are a cut above when it comes to making people comfortable in their homes. With impressive features and capabilities, Elite products not only deliver exceptional comfort, but also outstanding energy efficiency. Compared to conventional heating and cooling products, Elite Series can save you hundreds of dollars in energy costs each year. The Elite Series is a step-up, efficiency and comfort-wise, from the Merit Series.

Lennox Merit® Series: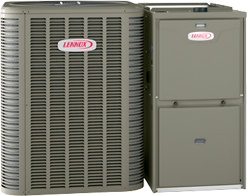 For nearly 150 years, Lennox has stood for innovation, dependability and reliability in heating and cooling equipment. The entire Merit® Series carries on that tradition with pride, because it's built with smart designs, and thoroughly tested to ensure it will exceed your expectations. The Merit® Series is ideal for a budget-minded consumer, as it will provide standard efficiency and features.

GET YOUR ESTIMATE
Fill out the form below for an estimate.