Providing AC Services in Hamel, Edwardsville, Glen Carbon & Highland, Illinois
When the summer settles in our Metro East, IL area, comfort is a top priority. Don't find yourself without the comfort you and your family deserve this season.
Contact the specialists at Ernst Heating & Cooling for air conditioning services in Hamel and surrounding areas! We can provide the air conditioning services you need most, bringing peerless skill and knowledge combined with industry-leading products to ensure your comfort!
Air Conditioning Installation & Replacement in Metro East, IL
When you need air conditioning installation services, you need a provider that can ensure everything is performed perfectly. Our experts can correctly size and install your new system in record time, never sacrificing quality or service! Installing a brand-new air conditioning system, or replacing an old system, can provide you with excellent benefits including:
Reduced energy costs
Improved comfort and efficiency
Reduced frequency and magnitude of repairs needed
And longer, stronger service from your system
When providing our patrons with a brand new air conditioning system, the experts at Ernst Heating & Cooling only work with the absolute best! For this reason, we are proud to offer Dave Lennox systems.
For durable, reliable systems, we find that Lennox brand air conditioner systems set the standard, and we are proud to offer them as cooling solutions for your Metro East, Illinois home!
To get the best air conditioning installation, repair and maintenance around, contact Ernst Heating & Cooling today!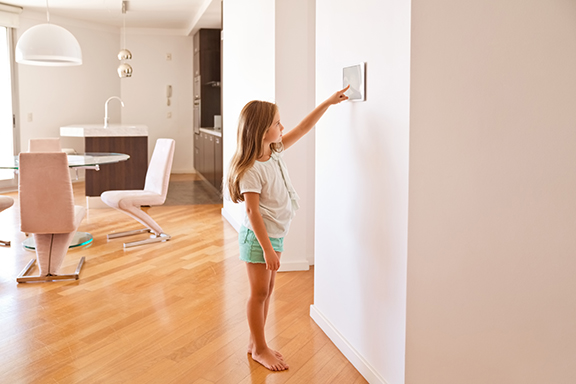 Air Conditioning Repair in Edwardsville, Glen Carbon & Surrounding Areas
Nothing is more frustrating and stress-inducing than finding yourself without the comfort you need when the weather hits its worst. When you need air conditioning repair services, the specialists at Ernst stand unmatched in providing the absolute best!
You may need repair services if:
Your system is cycling irregularly (Kicking on and off at odd times, or before your home is adequately cooled)
You notice odd sounds including whistling, clanging, banging and knocks. Sounds can indicate a serious issue, and require immediate repair to avoid further damage to your system!
Inconsistent cooling, such as "warm spots" or rooms that drastically differ in temperature
Spikes in energy costs, which can indicate a wide number of issues with your system
If you find any of these issues with your system (or others), contact Ernst Heating & Cooling today!
Immediate repair might be the only thing standing between your system and a complete breakdown! Finding yourself without cooling at a critical time? No problem! Our experts offer expert emergency HVAC repair services to ensure you get the service you deserve!
Air Conditioning Tune-Ups & Maintenance
More than half of the repairs our experts routinely perform could have been avoided with proper maintenance and a professional tune-up. Regular professional maintenance improves the quality of cooling your system provides, increases efficiency, reduces costs and increases the lifespan of your system!
Our professional maintenance tune-ups include:
Professional inspection. Our experts will check the thermostat, wiring, all connections and moving parts to ensure everything is in proper working order
Cleaning. We thoroughly clean your system's coils and blower to improve performance.
Lubrication of moving parts. This is done to reduce component wear, improving the effectiveness and longevity of your system's critical parts.
Adjustments of electrical connections and components. Loose connections and weak or loose parts are the number one cause of air conditioning repair. With our expert assistance, we can mitigate and possibly completely remove the chance of component repair!
Nothing is more effective at keeping your system in its best shape possible than consistent, routine maintenance at the hands of an Ernst Heating & Cooling specialist! Interesting in learning how you can improve your system further? Ask about our Ernst Comfort Plan!
Why Choose Ernst for AC Services in Metro East, IL?
Why call us? Ernst offers:
Options. Our techs make sure that you understand the repair we're making, how long it will take, and how much it costs—and why. They will also present options to you if applicable.
Expertise. Ernst's installation technicians go through a minimum of one hour of training a week. This helps them stay on top of new technologies, HVAC trends, and new ways to help our clients.
Innovation. Ernst was the first in the Metro East area to offer geothermal energy systems, and we are always striving to be at the forefront of the industry.
Payment plans. Just ask; we have several financing options available through reputable national companies.
Air Conditioning Services in the Hamel, Edwardsville & Glen Carbon Areas
For AC repair, installation, replacement, and maintenance you can trust, choose the experts at Ernst! We've been providing HVAC service to Madison County and beyond for over 72 years!
Contact Ernst Heating & Cooling online or by calling us at 618.217.1836 to schedule your air conditioning services in Hamel, Edwardsville, Glen Carbon, and throughout Madison County!