For Glen Carbon Furnace & AC Repair, Installation & More, Call

618.217.1836

Today!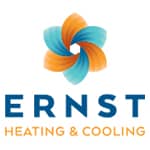 Is your furnace broken? Have an air conditioner on the fritz? With Ernst Heating & Cooling, you can have a dependable HVAC technician resolve your problem ASAP! We'll be out to fix your furnace, boiler, heat pump, or other heating or cooling system within hours!
We offer a full range of HVAC services including:
Heating and cooling repair
HVAC maintenance
Heating and AC replacement
HVAC system installation
And more!
Don't wait for subpar service. You can count on our HVAC company in Glen Carbon for reliable heating and cooling service 365 days of the year.
At Ernst Heating & Cooling, we have over half a century of HVAC experience geared to best serve you. Contact us or call 618.217.1836 to schedule HVAC contractors near Glen Carbon today!
HVAC Repair & Maintenance in Glen Carbon, IL
Heating System & Air Conditioning Repair
We understand how important it is to keep your family and guests comfortable, which is why Ernst provides quick and reliable service! We can repair any make or model system whether we installed it or not.
Ernst also offers 24-hour emergency repair service in Glen Carbon 365 days a year. Call 618.217.1836 any time, day or night, and you'll speak to a live representative who can send out a technician immediately.
For top-notch heating and cooling services for heat pumps, furnaces, air conditioners, and more, call us today at 618.217.1836!
Precision Heating & Cooling Tune-Ups in Glen Carbon
Sometimes the need for service is obvious, as when your heating or cooling system completely stops working. But if you suspect that your HVAC isn't performing as well as it should, or it just hasn't been looked at in a while, call Ernst to schedule a precision tune-up.
An HVAC maintenance and tune-up appointment helps ensure your heating and cooling system is working as efficiently as possible—which may help lower your energy bills!
Glen Carbon, IL Heating & AC Installation & Replacement
We install the following types of heating and cooling systems:
With a range of models available, your Ernst installation technician can help you decide which one is the best fit for your home, usage requirements, and budget.
The Ernst Heating & Cooling Energy Savings Agreement
Some HVAC companies might offer you a maintenance agreement. At Ernst, we do things a little differently by offering our Glen Carbon clients an Energy Savings Agreement.
The Ernst Energy Savings Agreement gives you:
Two precision tune-ups per year (one on the air conditioner, one on the furnace).
A 15% discount on any repairs that need to be made.
Priority scheduling.
Automatic scheduling of maintenance appointments.
A 15% discount on filters.
Peace of mind knowing that you have done everything you can to reduce the risk of a major breakdown!
Regularly scheduled professional maintenance helps keep your heating and cooling system operating at its highest efficiency, which can make your energy bills more manageable and can help you spot problems before they happen.
Call Ernst Heating & Cooling at 618.217.1836 to learn more about our Energy Savings Agreement in Glen Carbon.
Why Choose Ernst for HVAC Service?
We spend time with you. Our techs make sure that you understand the system we're installing, how long it will take, and how much it costs—and why. They will also present options to you if applicable.
We are heating and cooling experts. Ernst's HVAC contractors go through a minimum of one hour of training per week. This helps them stay on top of new technologies, HVAC trends, and new ways to help our clients.
We are innovative. Ernst was the first in the area to offer geothermal energy systems, and we are always striving to be at the forefront of the industry.
We offer financing. We have several HVAC financing plans available through reputable national companies.
Call Today for Glen Carbon, IL HVAC Service
Ernst Heating & Cooling is proud to offer our friends and neighbors top-quality heating and cooling services in Glen Carbon. You can count on our team to provide you with quick and reliable service that resolves any HVAC problems you may be experiencing in your Madison County home!
Call Ernst at 618.217.1836 or contact us online to learn more. You can also schedule a service appointment online!