Financing Through Ally Lending
Who We Are
Ally Lending is a business line of Ally Bank, the banking subsidiary of Ally Financial. As a whole, Ally has over 8,500,000 customers who trust them to help with banking, auto loans, investing, and other financial needs. For over 100 years, Ally has been known for relentless dedication to customers, commitment to innovation, and simple, smart experiences.
What We Do
Ally Lending offers one of the most straightforward, easy, and efficient consumer financing options in the industry.
How It Works
When you want a product or service, but can't afford the upfront cost, Ally Lending gives you the opportunity to pay overtime for the product or service.
The perks:
Pre-qualify quickly with no impact to your credit
View instant customized financing offers
Select a monthly payment that works for your wallet
Finalize your loan with no down payment
Experience dedicated support throughout the life of your account
Purchase the products and services you want or need, while paying Ally Lending back over time
Subject to credit review and approval. All loans are unsecured personal loans originated by Ally Bank, Member FDIC.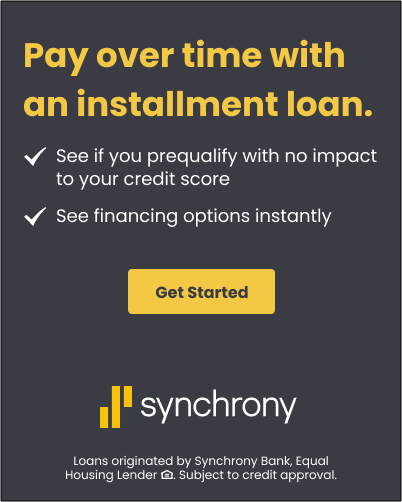 HVAC Financing with Ernst
At Ernst Heating & Cooling, we are proud to offer financing through Service Finance.
The need for extensive HVAC service or new system installation at your Metro East Illinois home doesn't always happen at the most fortunate time. We make it easy for you to secure financing for your new equipment installation. There's no need to put off necessary upgrades with these convenient plans available.
We are currently offering:
Benefits of Financing HVAC Service & Installation
You can start saving on your energy bills now. New, energy efficient equipment can help lower your energy bills almost immediately. This savings can help defray the cost of your monthly payments.
You don't have to sacrifice your family's comfort. With low-interest financing, you can ensure your family's comfort through the chilly winter or sweltering summer without worrying about spending a large amount of money all at once.
You can upgrade to better equipment. If you live in an older home with an outdated heating and cooling system, financing allows you to upgrade to a better, more efficient system that will make your home more comfortable and save you money on your energy bills—sooner rather than later.
Finance a New Heating and Cooling System
Call Ernst Heating & Cooling today at 618.217.1836 to learn more about our financing options through Service Finance.
Ernst Heating & Cooling Installs
Gas furnaces – Natural gas furnaces from Lennox are durable, dependable, and economical. Natural gas is a clean and efficient fuel, producing strong heat without generating a lot of waste.

Geothermal systems – Installing a GeoComfort geothermal heat pump can drastically reduce your energy consumption and decrease your energy bills.
Boilers – We install Lennox gas- or oil-fired boilers.
Mini-split systems – Mini-split systems direct heating or cooling to one room or small area of your home.
Air conditioners – We install a wide range of Lennox high-efficiency conventional air conditioners as well as Lennox solar-ready AC units.
Indoor Air Quality systems – Keep your home comfortable with humidifiers and dehumidifiers from Lennox.