Air Conditioner Replacement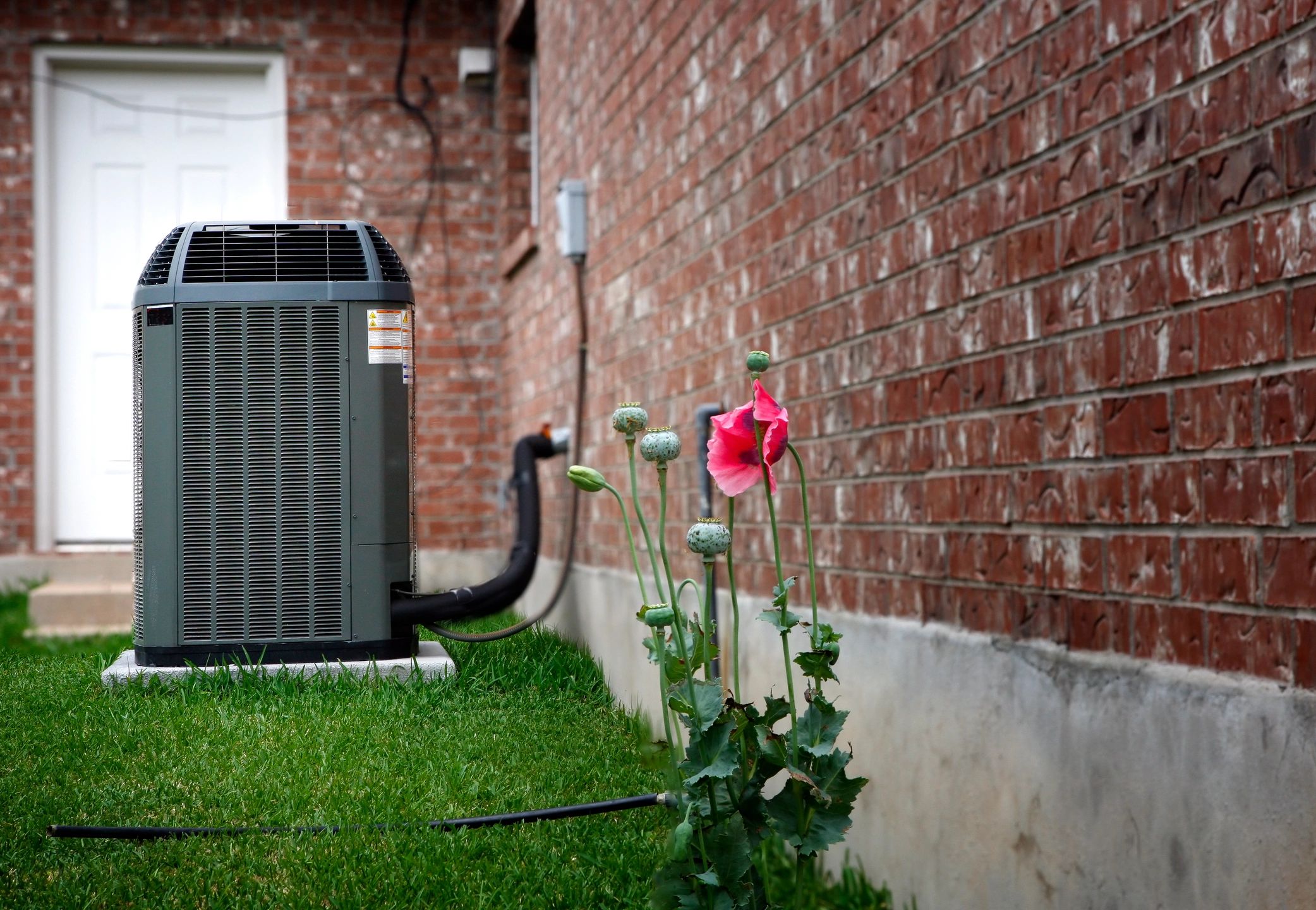 When you're looking for air conditioning replacement in the Metro East Illinois area, call the AC pros at Ernst Heating & Cooling. At Ernst, you'll get outstanding customer service, expert installation from experienced, knowledgeable technicians, and reliable advice and estimates.
Get reliable, precision AC replacement in Metro East Illinois. Call Ernst Heating & Cooling at 618-887-6093 or make an appointment online.
Metro East IL Lennox Air Conditioner Replacement
Looking for a new AC unit? We are proud to install Lennox air conditioners exclusively. As a Dave Lennox Premier Dealer, we have unparalleled expertise with Lennox products and can help you determine which of their energy-efficient air conditioners is the right choice to replace your current AC system.
Every Lennox air conditioning system at every price point has a high energy-efficiency rating.
Dave Lennox Signature® Collection – The company's highest level of quality, the Signature® collection features the quietest and most efficient air conditioner.
Lennox Elite® Series – Elite Series products not only deliver exceptional comfort, but also outstanding energy efficiency.
Lennox Merit® Series – The Merit Series combines legendary Lennox quality and time-tested technology to deliver a high level of dependability, efficiency and comfort.
Solar Ready – We also install Lennox solar-ready AC units. All of Lennox's solar-ready air conditioners were named on ENERGY STAR's list of the most energy-efficient products of 2014.
Why Replace Your Air Conditioner?
If the air conditioner in your Metro East home is more than 10 years old, it may be a good time to replace it with a new  HVAC unit. Today's air conditioners are far more efficient than older models and can save you money on your energy bills while keeping your home and family more comfortable.
Additional signs it's time to replace your AC:
You can feel warm and cold spots throughout your house
The unit is excessively noisy or cycles on and off more than necessary
Your home is empty throughout most of the day and you don't have a programmable thermostat to help save energy and money
Your home is uncomfortably humid in the summer
Increase your AC's energy efficiency by installing a programmable thermostat along with it.
Choose Ernst for Metro East Air Conditioner Replacement
Why call us?
We spend time with you.Our techs make sure that you understand the system we're installing, how long it will take, and how much it costs—and why. They will also present options to you if applicable.
We are knowledgeable.Ernst's installation technicians go through a minimum of one hour training a week. This helps them stay on top of new technologies, HVAC trends, and new ways to help our clients.
We are advanced.Ernst was the first in the area to offer geothermal energy systems, and we are always striving to be at the forefront of the industry.
We offer financing.Just ask; we have several plans available through reputable national companies.
Metro East & Madison County Air Conditioner Replacement
Call Ernst Heating & Cooling today at 618-887-6093 to learn more and schedule replacement!
In addition to Lennox air conditioners, Ernst Heating & Cooling installs:
Furnaces – Lennox furnaces are the most reliable and efficient on the market.
Indoor Air Quality systems– Keep your home comfortable with humidifiers and dehumidifiers from Lennox.
When it's time to replace the air conditioner in your Metro East Illinois home, call Ernst Heating & Cooling at 618-887-6093.
Replacement Specials
Our list of rebates and discounts are updated regularly. Check out our Monthly Specials.
Service in Just Hours
What People Are Saying About Ernst
Reviews for Ernst Heating & Cooling
253 customer reviews
Average rating:5
The necessary work is not complete. We were suppose to get a call/visit for alternatives to correct the operational...
Chris is great. Listens to my concerns.
Roger came and explained the options for us, and being the middle of December, was able to schedule our new furnace...
It was a necessary evil but our furnace needed replacement and Ernst was Great! Have been using them fo years and will...
by
Robert D
on
12/04/2018
More Verified Reviews