Monthly Heating & Cooling Specials
Don't miss out! Check this page often for rebates, discounts, and special offers!
Get up to $1,700 back with the purchase of a qualifying Lennox® home comfort system!

The perfect system should adapt to your life to deliver the ultimate in energy savings and precision temperature control. We agree. And that's why we're proud to be a leading provider of innovative, home heating and cooling systems. Our high-efficiency, Lennox® residential air conditioners, furnaces and HVAC systems help maximize comfort while reducing utility costs. Plus, our Lennox air filters, humidifiers and dehumidifiers help create healthier and cleaner indoor environments. Call now and save with REBATES UP TO $1,700* OR UP TO 72 MONTHS INTEREST-FREE FINANCING on qualifying equipment.
---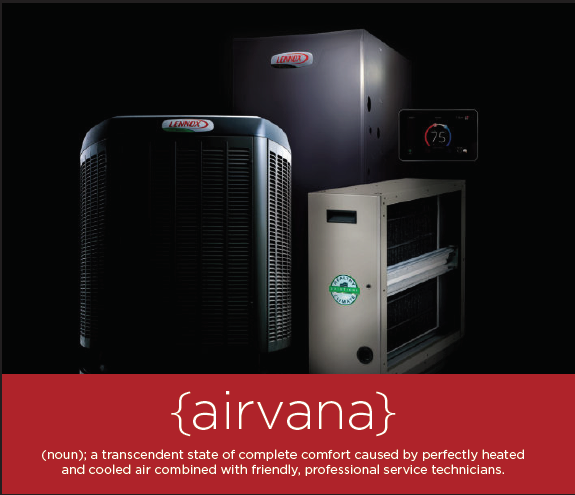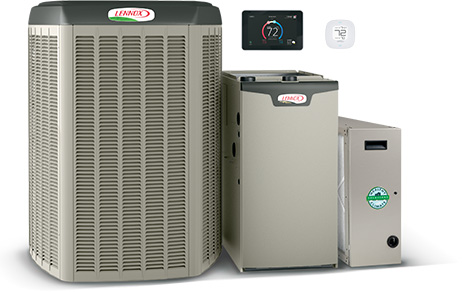 START WITH UP TO $1,250 IN REBATES.*
Save on a complete qualifying Lennox® home comfort system that includes a gas furnace or blower coil, an air conditioner or heat pump and thermostat. Enjoy additional product rebates when you purchase an iComfort® S30 Smart thermostat, iHarmony ® zoning and a PureAir™ system.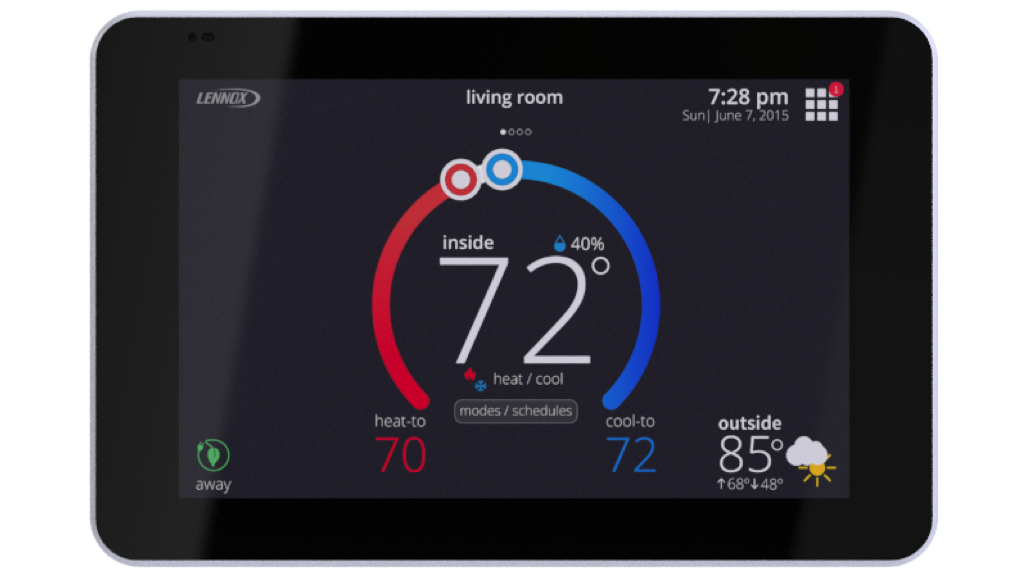 GET UP TO A $100 REBATE ON A WI-FI THERMOSTAT.*
Save now on the iComfort® S30 and save every month on utility bills. Anytime your routine or weather changes, the iComfort S30 smartly adapts to reduce your energy costs.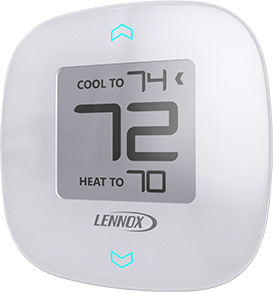 GET UP TO A  $50 REBATE ON ZONING.*
Enhance your comfort and savings with iHarmony® zoning, a major advance in precision climate control.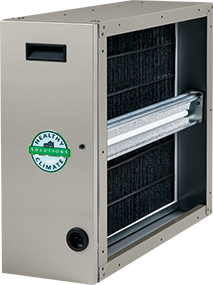 GET UP TO A $100 REBATE ON PUREAIRTM.*
Enjoy more savings and fewer pollutants with a PureAirTM system, which cleans the air inside your home better than any other single system you can buy.


*Some restrictions apply. System rebate offers range from $150–$1,700. Rebate offer is valid March 12, 2018 through June 15, 2018 with the purchase of qualifying Lennox products. Cannot be combined with any other offer. Additional add–on rebates for iComfort® S30 Thermostat, iHarmony® Zoning System and PureAir™ Air Purification system valid with a qualifying system purchase only. See your participating Lennox dealer for complete details.
**Financing available to well qualified buyers on approved credit at an 0% APR for 72 months, with equal monthly payments. You may prepay your account at any time without penalty. Financing is subject to credit requirements and satisfactory completion of finance documents. Any finance terms advertised are estimates only. Normal late charges apply. See your Truth in Lending Disclosures for more information.
---
Service in Hours- Not Days
What People Are Saying About Ernst
Reviews for Ernst Heating & Cooling
167 customer reviews
Average rating:5
Thanks for the quick response time and for getting things taken care of
We have nothing bad to say about Ernst. They are dependable and available when we have an emergency.
by
sandra c
on
04/15/2018
Very pleased with my almost 10 year relationship with Ernst, from the front desk to the technicians. Always friendly...
by
William O
on
04/09/2018
Your technician Chris was very knowledgeable and thorough in his work. He kept me informed, and gave me various...
I have called in the middle of the night and during normal business hours. Always polite and even try to diagnose over...
More Verified Reviews
Service in Hours- Not Days