Forced Air vs. Central Air: What's the Difference?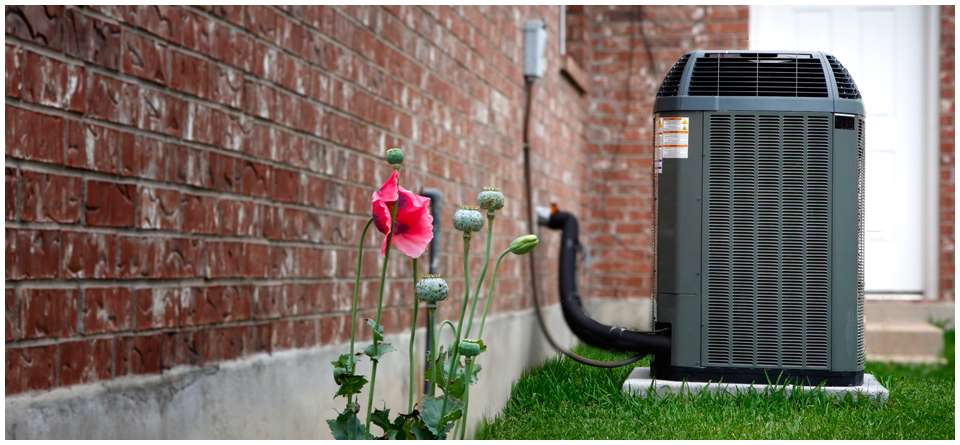 In the HVAC industry you are likely to encounter an absolutely astounding number of terms. You'll hear these from your technician, from the specialist performing your installation, in a catalog—you'll hear it everywhere! It's enough to drive anyone bananas if you're unfamiliar with the terms. One of the most common confusions we encounter here at Ernst Heating & Cooling is regarding forced-air systems, and central air conditioning. Want to find out the difference? Follow along!
What Is a Forced-Air System?
You'll most typically see folks refer to forced air as specifically a heating system, such as in a furnace. But this information, while sort of true, is also actually very confusing for your average homeowner. This is because a forced air system is essentially any HVAC system that delivers temperature-controlled air into your home via ducts and vents.
Your furnace is certainly a forced-air system. So is your heat pump, if it is an electric heat pump that uses ducts (mini-split ductless systems are a bit different). And so, in fact, is your central air conditioner!
Central Air Conditioning Systems
A central air conditioner utilizes a closed loop of refrigerated and cycled air in order to provide that crisp coolness you want when the summer season hits. There is a condenser and compressor, both of which are located in the outdoor unit, and there is a set of evaporator coils. These three parts work in a loop that cycles refrigerant and pulls hot home air in, rejects the heat, then pulls the cooled air back through your vents. The same ones that are part of your forced-air heating, in fact.
Then What's the Difference Between Forced Air and Central Air?
The primary difference, though a somewhat small one, is that central air conditioning specifically refers to a cooling system. A central air conditioning system uses the forced-air system within your home to deliver cooled air, making use of the vents, plenums, and ducts to provide conditioned air. It is independent from your furnace, using an outdoor unit that is not connected to the furnace at all, but basically borrows the delivery system.
Again, the difference is somewhat small in the end, which is actually why the two terms get confused. In modern application, in fact, many folks (even contractors) use the two terms somewhat interchangeably.
Central Air Conditioning Services in Madison County
For expert cooling services that help you beat back the hottest summer days, trust the certified cooling experts at Ernst Heating & Cooling! We work hard to help our clients get more than just conditioned air. We want you to understand the how and why, too! Informed consumers make strong consumers, and we're always happy to help in any way we can. Contact us today to learn more about our cooling services in Hamel!
Service in Hours- Not Days
What People Are Saying About Ernst
Reviews for Ernst Heating & Cooling
167 customer reviews
Average rating:5
Thanks for the quick response time and for getting things taken care of
We have nothing bad to say about Ernst. They are dependable and available when we have an emergency.
by
sandra c
on
04/15/2018
Very pleased with my almost 10 year relationship with Ernst, from the front desk to the technicians. Always friendly...
by
William O
on
04/09/2018
Your technician Chris was very knowledgeable and thorough in his work. He kept me informed, and gave me various...
I have called in the middle of the night and during normal business hours. Always polite and even try to diagnose over...
More Verified Reviews
Service in Hours- Not Days