Providing AC Repairs in Greenville, IL
Is your air conditioner broken or wearing down fast? Don't sweat it! Ernst Heating & Cooling provides professional air conditioning repair services near you in Greenville!
Our HVAC contractors service all makes and models of air conditioning units, whether or not we installed your unit. Are you searching for "air conditioning repair near me?" When you call our local HVAC company, we'll make sure you're in good hands.
Contact Ernst Heating & Cooling at 618.217.1836 to schedule an appointment. We offer 24/7 emergency air conditioner repair in Greenville.
AC Repair in Greenville, Illinois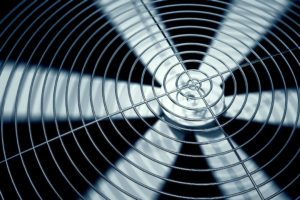 There's nothing more inconvenient than a broken air conditioner in Greenville. That's is why Ernst Heating & Cooling provides fast, reliable AC repair in Greenville. We want you and your family to be comfortable in your home all summer long.
When your air conditioner breaks, give Ernst Heating & Cooling a call. We will send out an experienced air conditioning technician to assess the situation, diagnose the problem, and provide you with a solution!
To schedule AC repair in Greenville, Il, contact Ernst Heating & Cooling now!
Signs You Need Air Conditioning Repair
With more than three decades of air conditioning repair experience, we've seen every air conditioning problem there is in Greenville. If your AC is showing any of these signs, it's time to give Ernst Heating & Cooling a call!
Low refrigerant – Refrigerant is the chemical that cools the air within the unit. A low level of refrigerant is usually a sign of a leak, which requires repair right away, as chemical refrigerant can be dangerous.
Frozen coil – The coils inside your central AC can freeze up even on summer's most brutal day.  Frozen AC coils can cause a variety of problems from a reduced cooling capacity to compressor failure. One way to stave off frozen coils is to replace the air conditioner's filters at least every three months.
Malfunctioning fan – If the fan on the outside unit isn't working correctly, then it can't conduct proper heat transfer, which can lead to compressor damage.
Water leaks – Leaking water can indicate a blocked drain pipe, rusty condensate pan or other problems. If you discover water leaking from your AC, call Ernst for AC repair right away. Water leaks can lead to mold and mildew.
Unusually loud operation – Is the noise from your air conditioner driving you crazy? Loud noises usually mean something is broken or displaced inside, like a fan belt or other moving part. Call for AC repair before the part completely wears off or causes more damage.
If your air conditioner breaks down, or you suspect there's a problem, call Ernst Heating & Cooling at 618.217.1836 to schedule AC repair service in Greenville!
Avoid AC Repairs with Proper HVAC Services
A proper air conditioner tuneup can save you from an expensive breakdown down the line! When you choose our HVAC contractors to provide maintenance and repair services, we can provide the following.
Professional inspection – We carefully examine every element for safety and performance issues.
Cleaning – We thoroughly clean your AC's evaporator, blower, and condenser coils to help keep them running more efficiently.
Lubrication – We will examine all moving parts and make sure they are fully lubricated.
Tightening and adjustments – Our techs will test and adjust loose electrical connections, blower components, and, when necessary, adjust motor voltage and currents.
Learn more about the benefits of a precision air conditioning tuneup in Greenville!
Why Choose Ernst Heating & Cooling for Greenville AC Repair?
At Ernst, we want you to enjoy the best, at the best price. We offer:
Flat rate pricing – When service technicians find what is wrong with your air conditioner, they will also tell you exactly how much the repair will be. Even if the repair takes longer than expected you will only have to pay the quoted price.
Honest consultations – In some cases, it may make more sense to invest in a new high efficiency system that qualifies for federal tax credits, utility company rebates, or manufacturer rebates, and that will also lower your monthly utility bill, rather than repairing an old, inefficient system. These are the kind of things our service technicians will discuss with you so that you can make an informed decision to fix or replace the system.
Call Ernst Heating & Cooling at 618.217.1836 to schedule AC repair or tuneup services in Greenville!
Does Ernst Offer AC Repair Near Me in Greenville?
Yes, we do! Ernst Heating & Cooling is one of Metro East Illinois's oldest HVAC companies, providing air conditioning services, including AC repair in Greenville since 1951. If your air conditioner gives out unexpectedly, you need a reliable and experienced HVAC company that knows the ins and outs of your air conditioning system.
With Ernst Heating & Cooling, you can rest assured knowing you have professionals on the job. Need emergency air conditioner repair in Greenville? We do that too! 24 hours a day, 365 days a year.
If you want "AC repair near me," call Ernst Heating & Cooling at 618.217.1836 for reliable, expert, local air conditioning repair in the Greenville, Illinois area.